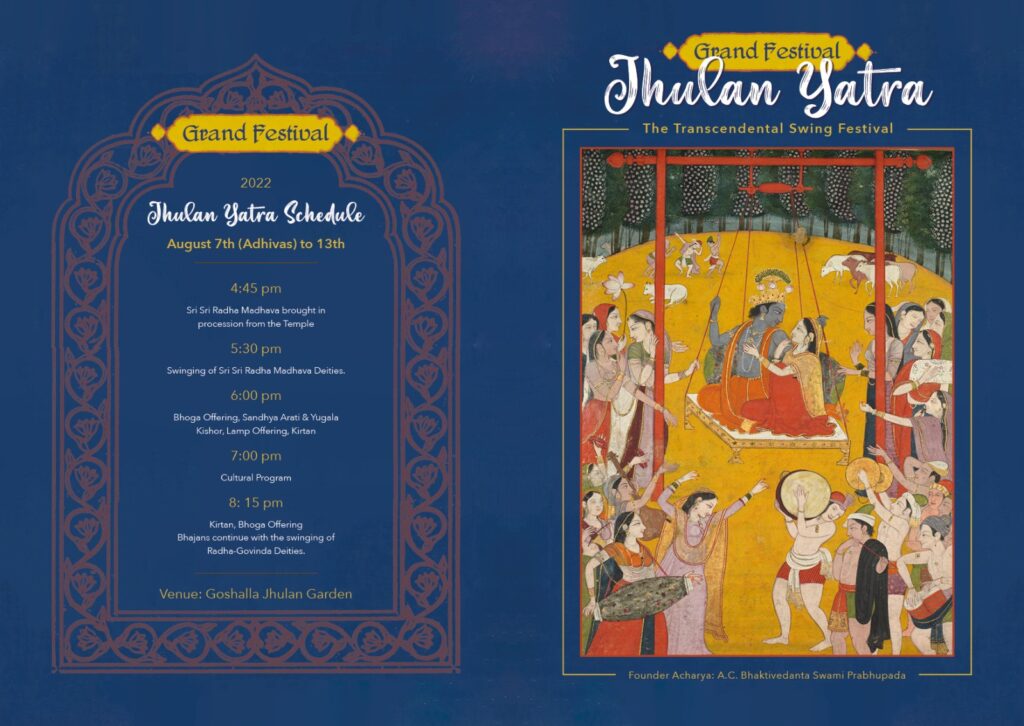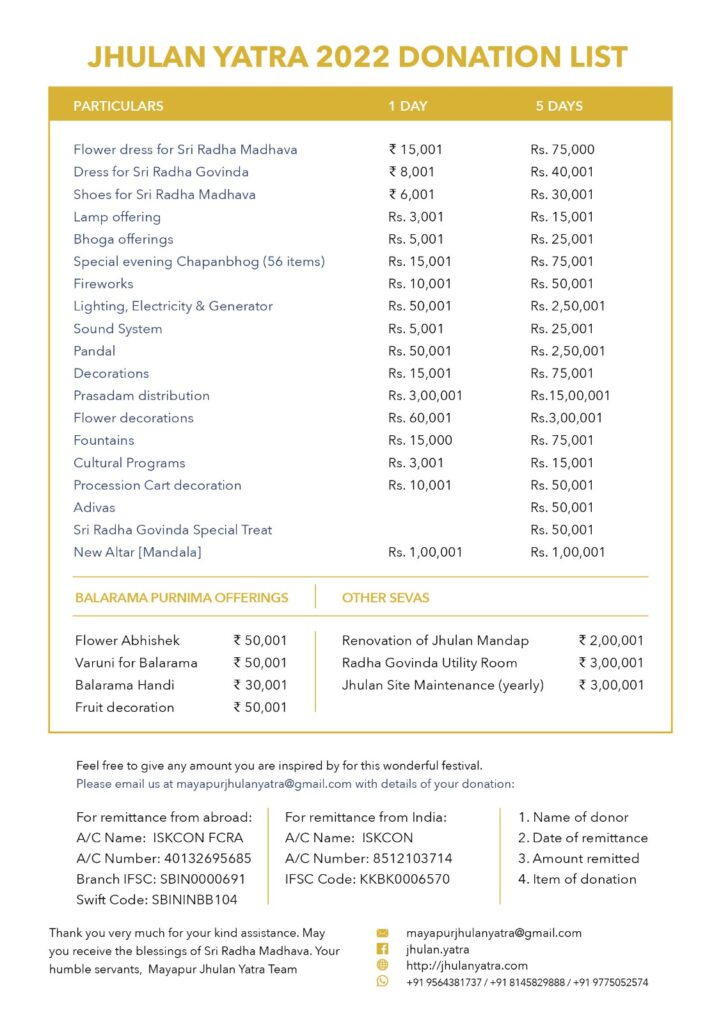 Dear Devotees,
Please accept our humble obeisances. All glories to Srila Prabhupada.
We would like to welcome all of you to the Jhulan Yatra festival of 2022. After 2 years we are able to do Jhulan Yatra back at the Jhulan garden. We are looking forward to make this a grand festival for the pleasure of Sri Sri Radha Madhava and Srila Prabhupada.
It's also an wonderful opportunity for all of you to participate in doing a personal service for their Lordship. Above we have listed the various services that are available and the bank accounts to which you can transfer the Lakshmi for the service.
Do remember to email us at mayapurjhulanyatra@gmail.com with your donation details.
Thank you
Your servant,
Jhulan Yata Team 2022